"This above all; to thine own self be true."
-William Shakespeare
"If you do what you love, as the saying goes, will the money follow? One thing is for sure – if you don't do something you love, you will not be happy, and trading money for happiness is not a very good deal! Here at Partners for Prosperity, Inc. we believe that prosperity isn't just about money. Prosperity includes health, happiness, love, and meaning.
Wealth is usually related to one's career or business through the income produced, but if you feel trapped working an uninspiring job "just for the money," that's not prosperity, no matter how much you're making. Prosperity is living a life that is fulfilling to you, that utilizes your unique gifts, talents, passions and preferences.  It is only in living that fulfilling life do we find our "right livelihood".
Fortunately, you don't have to choose between money and fulfillment. It's not an either/or proposition. People that do what they love (and what they're good at) actually tend to be more financially successful.
As Schlesinger, Kiefer and Brown, authors of Just Start say,
"Based on the research we did for our book, we're convinced that when you're heading into the unknown, desire is all-important. You simply want to be doing something that you love, or something that is logically going to lead to something you love, in order to do your best work. That desire will make you more creative and more resourceful, and will help you get further faster.

"And, it will help you persist. When you're trying something that's never been attempted before — beginning an unusual project at work, or trying to get a new business off the ground — you're going to face a lot of obstacles. You don't want to be giving up the first time you encounter one."
Hay House author Laura Leigh Clark describes 8 "Money Genius Profiles" in her book, Wired for Wealth, and notes that earning is more effortless when they are operating in their natural strengths. Assessments such as the Kolbe Index have long been used to help people increase their career success.
But not everyone feels their career or even their life is a "fit". If you're living a life or working in a career that's less than fulfilling, how do you discover what really juices you? And how do you start to make that transition, career-wise, to that right livelihood?
We asked Tammi Brannan at Instinctive Life to give our readers some tips for doing just that. In this video, she gives some specific exercises for connecting with your true self, discovering what you really love, and some savvy advice for transitioning into a new career.
Tammi Brannan on How to be True to Yourself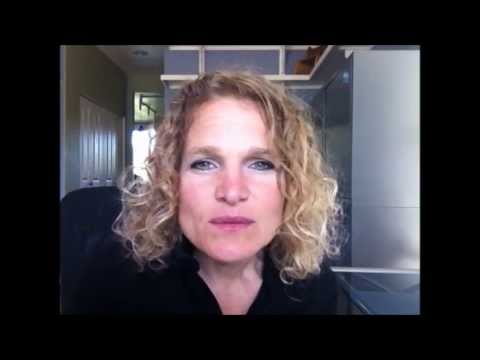 Of course, finding the right career or business is only part of the challenge – often times you've got to have a way to financially bridge the transition! Partners for Prosperity, Inc. helped Tammi find funds to start her business, and she shares that story as well.
Does Your Life Fit You? Do you feel you are able to pursue happiness and prosperity simultaneously, or do your money-earning activities require compromises? Do you feel your life allows you to be true to yourself, or do you long for a change? If you are considering these questions, we invite you to contact Tammi. She has graciously agreed to offer a complimentary "right fit" exploration session for our readers who are ready to discover a life that feels more true to themselves.